TheFaceJunky.com proudly Features Our Friend, The Devine & Talented, Black ,Woman Owned Business of the week ..Meals By China LLC. !!
https://mealsbychinallc.com/ 678.539.0216
Truly, "An Angelic dining experience." Thank you for following as I share catering events, meal preps, and personal chef photos, descriptions, and pricing. My intent is to bring home back into your house 1 belly at a time.
Follow Us On Facebook & Instagram https://www.facebook.com/MealsByChinaLLC
We also customize for vegans ad vegetarians, Meal prep can be for any reason, Feed the family,
Swag 'n' Surf
Seafood Menu 24hr notice and prepay
Catering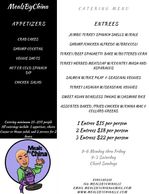 Full service catering availabe
100 Black chair covers for rent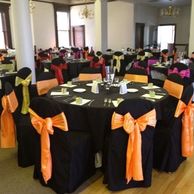 Minimum 25 to rent at $2 each with a refundable $20 deposit. Must be returned in like condition.
Nothing like a refreshing salad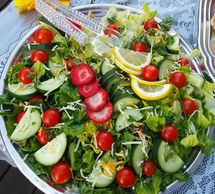 Romaine Refresh is provided with or without craisins and pecans
Appetizers that are simple, yet filling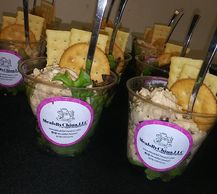 Spring mix chicken salad. Give them a handful of bliss.
Now available Sunday thru Saturday with 24hrs notice and prepay
Lobster & Shrimp Platter $65
Double Shrimp Plate for 1 $35
8-10 Big Bang Platter $185
Creamy Butter Garlic Sauce
Shrimp Plate for $25